Darwin links
Other websites on Darwin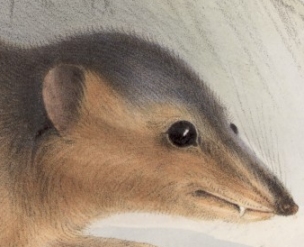 The Correspondence of Charles Darwin. Site includes a list of correspondents, text of the introductions to the published volumes, the important: Darwin Correspondence Online Database and the texts of thousands of letters and much more. Frequently updated. [Darwin Online links to the Correspondence website at over 450 locations.]

Charles Darwin's Library. Images of Darwin's books and reading notes from Cambridge University Library with transcribed marginalia. Also available via a different interface on the Internet Archive.

Darwin's Plants from the Voyage of the Beagle. Contains high-resolution images of Darwin's Beagle plant specimens held in the Herbarium at Cambridge University. Sadly ignores Darwin Online.

AboutDarwin.com A very detailed popular website full of information on Darwin and his life. Rich with photos, maps and more.

Darwin's Crustacea database, Oxford University Museum of Natural History.

J D Hooker slide collection. British Geological Survey. Darwin geological specimens.

ARKive: 200 Darwin species profiles (featuring photos and video of Darwin species)

Charles Darwin and evolution. 1809-2009. By students at Christ's College, Cambridge.

Darwin's pigeons A website by John Ross about Darwin's pigeons including photographs of Darwin's specimens at the Natural History Museum.

Speaking of Faith: Evolution and Wonder - Understanding Charles Darwin. website accompanying American radio programme which includes high-resolution zoomable images of selections from Darwin's transmutation and metaphysical notebooks.

The Darwin Digital Library of Evolution. Currently contains images and transcriptions of 36 draft pages of the Origin of species with a scholarly introduction.

Darwin the Geologist. The Sedgwick Museum, Cambridge.

The Darwin Virtual Microscope: a suite of samples collected by Charles Darwin on the Voyage of the Beagle. The Open University and the Sedgwick Museum, Cambridge. [only one slide appears to be currently available]

Darwin in Denmark. Translations, reviews, bibliographies and more.

Endless forms: Darwin natural science & the visual arts. Fitzwilliam Museum, Cambridge.

Lees Darwin Nu. Darwin works in Dutch translation available for free download.

Darwiniana, by Michael E. Price (probably the largest collection of online images of Darwin). currently offline

"Sortable table of positions, Brazil to Peru, based on 'Table of Latitude, Longitude ...' in FitzRoy's "Appendix to Volume 2". http://www.rockvillepress.com/tierra/texts/fitzroy.htm

The voyage of the Beagle (1831-6) by Philip Brohan. The metereological readings of the Beagle voyage mapped onto Google Earth. (Requires download of Google Earth)

Darwin Letters (Darwin-Burdon-Sanderson Letters – 1873-1881 and Fox/Pearce (Darwin) Collection – 1821-1884) University of British Columbia Library

Darwin at Downe, the proposed World Heritage Site.

Institut Charles Darwin International by Patrick Tort.

Down House by English Heritage.

BBC Panorama photos of Downe and Down House.

'Charles Darwin's microscopes' in the Whipple Museum, Cambridge, by Boris Jardine.

Darwin 2009 festival (Cambridge University).

Charles Finney Cox Papers (PP), The New York Botanical Garden

Darwin exhibition Natural History Museum, London. Darwin is the biggest ever exhibition about Charles Darwin. It celebrates Darwin's ideas and their impact for his 200th birthday in 2009. Discover the man and the revolutionary theory that changed our understanding of the world. See incredible, revealing and rare exhibits, some on display for the first time.

Darwin 200. See the Natural History Museum's Darwin200 Events page here.

Darwin exhibition at the American Museum of Natural History.

Twelve different portraits of Charles Darwin at the National Portrait Gallery, U.K.

Darwin's portrait on the £10 note.
Related online resources
The Journal of Syms Covington (Assistant to Darwin on the voyage of HMS Beagle) by Vern Weitzel.

The sketch books of Conrad Martens (artist on board the Beagle).

Other sketches by Conrad Martens at the National Maritime Museum.

Journal of Conrad Martens, (1833-5) State Library of New South Wales.

Conrad Martens - Journal of a voyage on board H.M.S. Hyacinth, commenced May 19, 1833. Transcription and notes by Michael Organ. State Library of New South Wales.

Logs of HMS Beagle, The British Atmospheric Data Centre (BADC) [Logs recording the weather only]

Model of Beagle sister ship 'Cadmus class' c. 1825 at the National Maritime Museum. Click here

Library of 19th Century Science: The Golden Age of Geology, by Dr. David C. Bossard. An enormous collection of important 19th century works including Lyell, Herschel, Sedgwick, Geikie and many more.

The Alfred Russel Wallace Page by Charles H. Smith.

Wallace Collection at the Natural History Museum.

The Alfred Russel Wallace Memorial Fund

http://www.biolib.de/ A collection of [more than 400] historic and modern biology books.

The Huxley File Contains the collected works of T. H. Huxley online.

The Tyndal Correspondence Project

J. D. Hooker by Jim Endersby.

Galton.org by Gavan Tredoux. Contains most of Galtons writings.

Botanicus Digital Library Botanicus is a freely accessible, Web-based encyclopedia of historic botanical literature from the Missouri Botanical Garden Library.

Nature (1869-1875) University of Wisconsin Digital Collections.

The Bridgewater Treatises on the Power, Wisdom, and Goodness of God, As Manifested in the Creation. (1833-1852).

Lamarck, J-B., Works and heritage of Jean-Baptiste Lamarck: Twelve works by Lamarck online. by Pietro Corsi. The section "Biography of Lamarck" offers unpublished or little known biographical documents. A list of those attending Lamarck's Paris lectures is also provided.

Science in the nineteenth-century periodical 'a searchable electronic index to the science content of sixteen nineteenth-century general periodicals.'

Life of Leonard Jenyns by Roger F. Vaughan.

Evolution: selected papers and commentary by Donald Forsdyke.

Maer The Wedgwood family home.

The British Society for the History of Science.
This list excludes collections for which a subscription or fee is required.
John van Wyhe