Down Friendly Club
An introduction by R. B. Freeman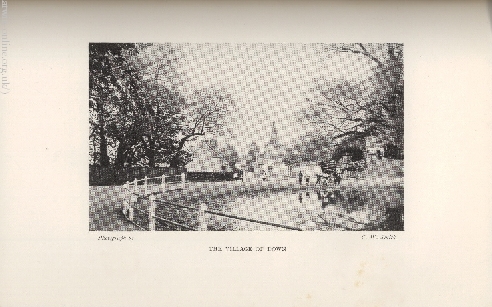 Life and letters (Vol. I, pp. 142-143) explains that Darwin had helped to found the village Friendly Club and had acted as its treasurer for thirty years, but does not mention this leaflet. The Club had its annual meeting at Down House, usually on Whit Monday. After the Friendly Societies Act of 1875 (38 & 39 Vict. Ch. 60), and an amending Act of 1876 (39 & 40 Vict. Ch. 22), under which the Downe Club would have been placed in Class 5 'Local Village and Country Societies', there seems to have been dissatisfaction; some members wanted to disband and share out the proceeds. The leaflet was distributed to members, in February 1877, to dissuade them, successfully, from this course. Emma Darwin (Vol. II, p. 237) wrote to Francis on Whit Tuesday, February 3rd, 1879, that the band was expected that day. Only the copy in the Darwin archive at Cambridge is known. The facsimile copies carry the quotation from Life and letters on the verso of the text leaf.
Darwin's accounts show:
18 March 1852 Smith & Elder. Printing 250 Rules for Down Club £3.5.
Registered at Friendly Societies, 17 North Audley Street, W1. File number for Downe Club F51/232, but the file passed to Public Record Office.
Darwin, C. R. 1877. To members of the Down Friendly Club. [N.p.: n.p.] Single sheet. Text Image Text & image F1303
From: Freeman, R. B. 1977. The works of Charles Darwin: an annotated bibliographical handlist. 2d ed. Dawson: Folkstone.
NOTE: With thanks to The Charles Darwin Trust and Dr Mary Whitear for use of the Bibliographical Handlist. Copyright. All rights reserved. For private academic use only. Not for republication or reproduction in whole or in part without the prior written consent of The Charles Darwin Trust, 31 Baalbec Road, London N5 1QN.
Corrections and additions copyright John van Wyhe, The Complete Work of Charles Darwin Online - National University of Singapore.