Dr Gordon Chancellor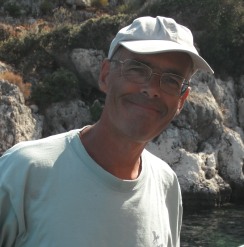 Gordon Chancellor is a palaeontologist by training, and a holder of the Diploma of the Museums Association, he has extensive experience of museums and archives both in Britain and overseas. He has been researching the HMS Beagle voyage of 1831-6 for 30 years, and has published on Darwin's Beagle collections in the Oxford University Museum. He has also published Darwin's St Helena Model notebook (now part of English Heritage's collection at Down House) and is now delighted to be part of the Darwin Online project as an Associate Editor. He is also assisting with The Beagle Project.
Gordon's book, with John van Wyhe and Kees Rookmaaker, Charles Darwin's notebooks from the voyage of the Beagle, is published by Cambridge University Press. See the online versions of the Beagle notebooks here.
Gordon persuaded his father John Chancellor (1925-1984), one of the finest marine artists of recent generations, to paint two pictures of the Beagle. Requests to reproduce either of these pictures must be directed to Gordon at gordon.chancellor@btinternet.com. Further information about John Chancellor's work is available at www.johnchancellor.co.uk.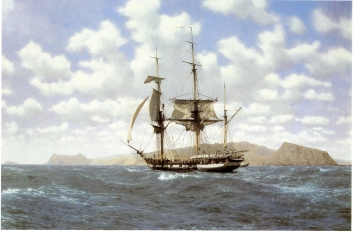 HMS Beagle in the Galapagos, 17 October 1835 2.15 p.m., by John Chancellor.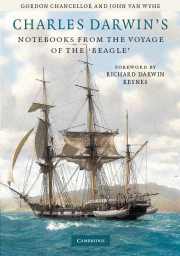 See John Chancellor. 2007. FitzRoy's Beagle. [Previously unpublished manuscript c. 1980]. Introduction Text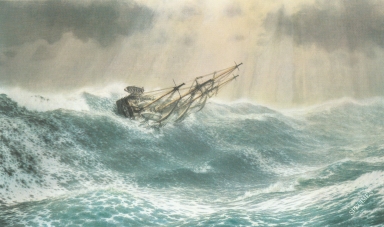 Sorely Tried, HMS Beagle off Cape Horn, 13 January 1833 at 1.45 p.m., by John Chancellor.