Darwin Stamps
Charles Darwin and Darwinian images have appeared on postage stamps since 1935, in Ecuador. Since then at least sixty countries have now published Darwin stamps.
The selection of over 100 Darwin stamps below are from the collection of the Turkish historian of science Cemil Ozan Ceyhan who has kindly shared them. He aims to create a complete collection of Darwin stamps and hopefully the list on this page will eventually represent a complete catalogue.
Ozan writes that "this collection can also be seen as a tool for a different perspective on how different countries perceive Darwin."
Darwin Online has been the source for a surprising number of stamps- in addition to countless other publications and broadcasts (see here). Those which used Darwin Online images in the list below are marked with *. Those reproduced images with permission are marked with **.
For further details or to assist with the collection, please contact Ozan via email: ceyhanc@itu.edu.tr
With thanks to Michael Kogan for the Albanian stamp and further details on world stamps depicting Darwin.
John van Wyhe
---
Albania

Antigua and Barbados

Ascension



Austria

Bashkiria, Russia (commemorative print)

Bosnia

British Indian Ocean Territory




Bulgaria

Chad (commemorative print)


Cocos (Keeling) islands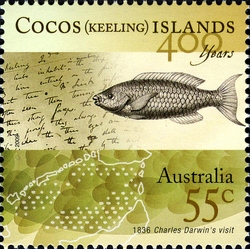 **



Comores


Congo


(commemorative print):

Cuba


Czech Republic


DDR - German Democratic Republic

Djibouti (commemorative print)

Ecuador

Falkland Islands


Gabon

Gibraltar**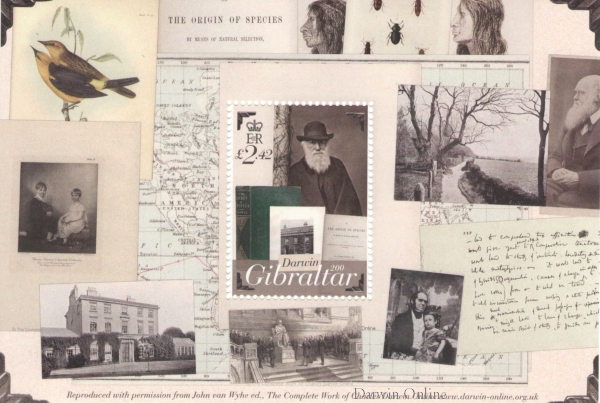 Grenada*

Guinea




Guinea-Bissau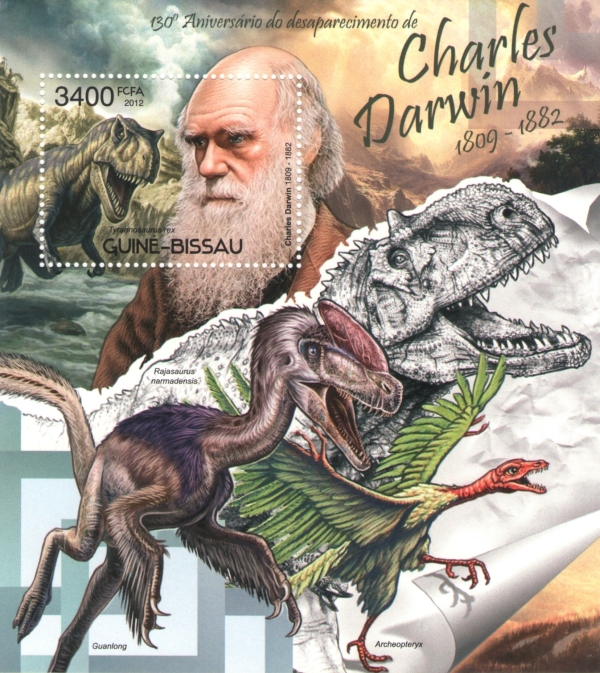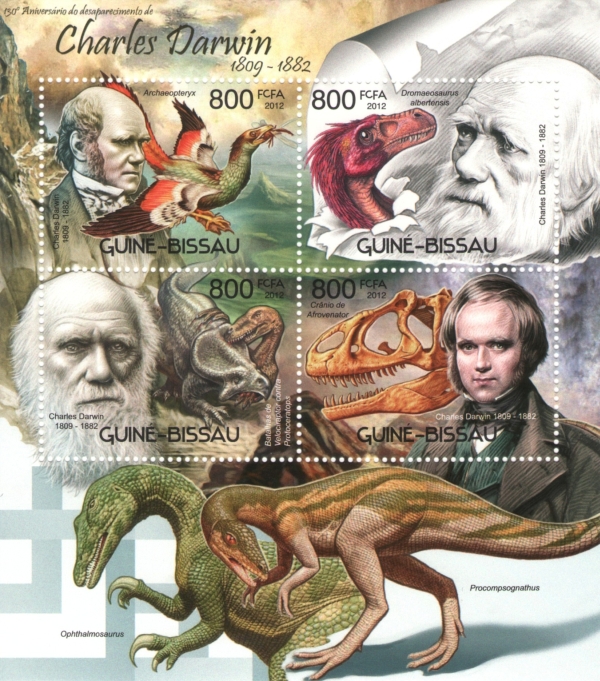 Guinea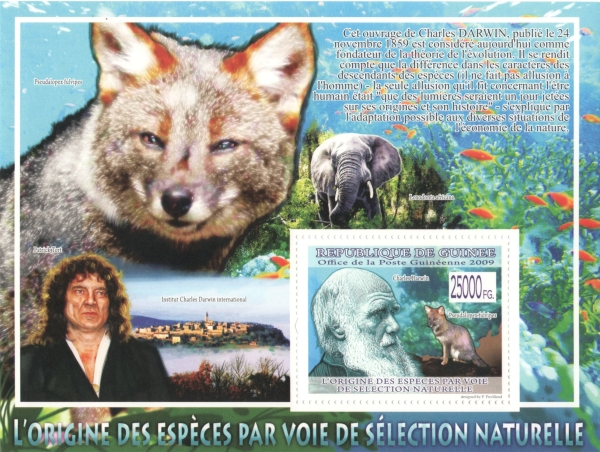 India

Ireland

Ivory Coast (commemorative print)

Kiribati

Liberia*

Macedonia

Malawi (commemorative print)

Mali (commemorative print)


Micronesia

Moldova

Mongolia

Montserrat


Mozambique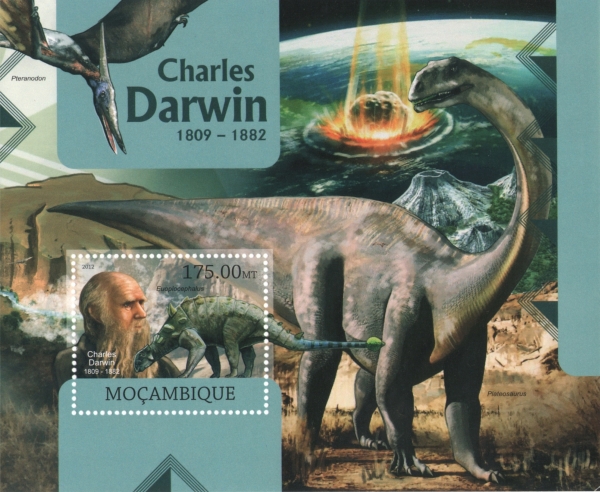 *

*
Nevis
*
*
North Korea


Palau
*
Pitcairn Islands

Portugal
**
**
**
Romania

Rwanda

(commemorative print:)

Sakhalin

São Tome and Principe



Serbia


Sierra Leone
*
Soviet Union

Spain

Togo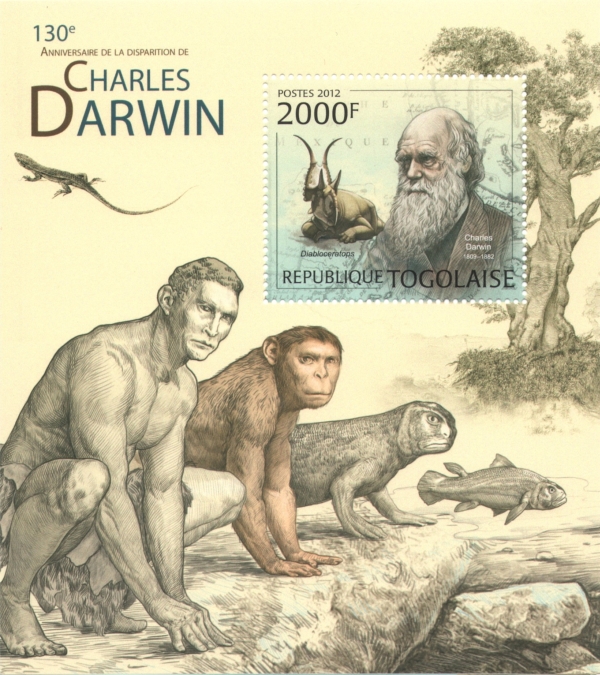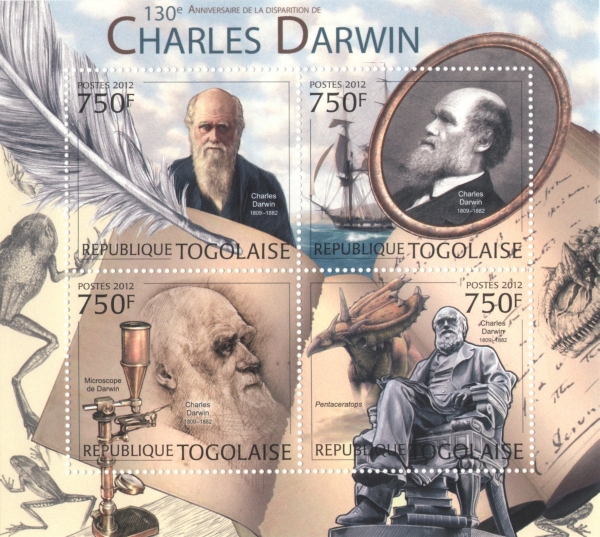 *


Turks and Caicos

Tuvalu


Uganda

United Kingdom
**
**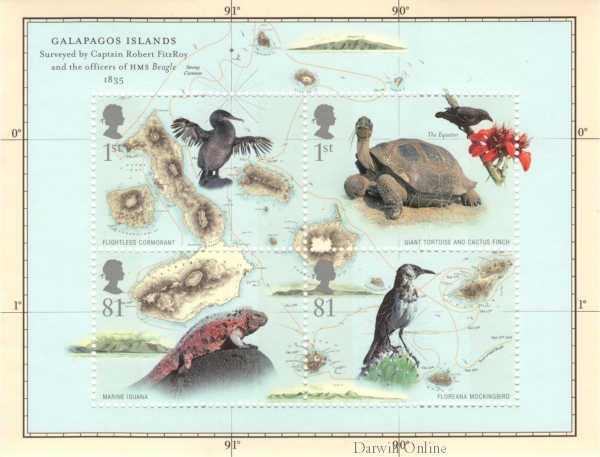 Uruguay

Vanuatu

Vietnam

Yakutiya, Russia (commemorative print)